Health CASCADE, a Marie Skłodowska Curie Innovative Training Network (ITN) funded by the European Union (H2020 MSCA; n° 956501), is comprised of a multidisciplinary consortium of high-profile universities, research institutions and companies, including 15 international early-stage researchers (ESRs). The project was born out of a need to deliver an evidence-based methodology underpinning 'co-creation' to effectively confront public health issues. The EU Joint Doctoral Programme supports Health CASCADE in educating and training a cohort of highly trained researchers to produce evidence-based principles, innovative tools, and technologies to see co-creation transform from an overused concept into an impactful methodology within complex public health research.
By uniting a diverse group of citizens, academics, businesses and other organisations, this project can bring co-created solutions that are important for addressing modern public health issues for underserved populations.
The project started on 1st January 2021 and is set to last until 2024. Amsterdam UMC hosts 3 ESRs out of the total 15. Katrina Messiha (ESR1) focuses on 'theory-based principles for co-creation in public health' which seeks to develop theoretical frameworks for co-creation in public health and health promotion. Sara Rachdan (ESR14) works closely with Kunshan Goh (ESR15), and their focus is on the co-creation of the urban environment together with youth in Amsterdam. Together they will apply evidence-based methodology to co-create healthy environments with key stakeholders in the community and to evaluate the impact of this work.
For more information, visit the Health CASCADE website.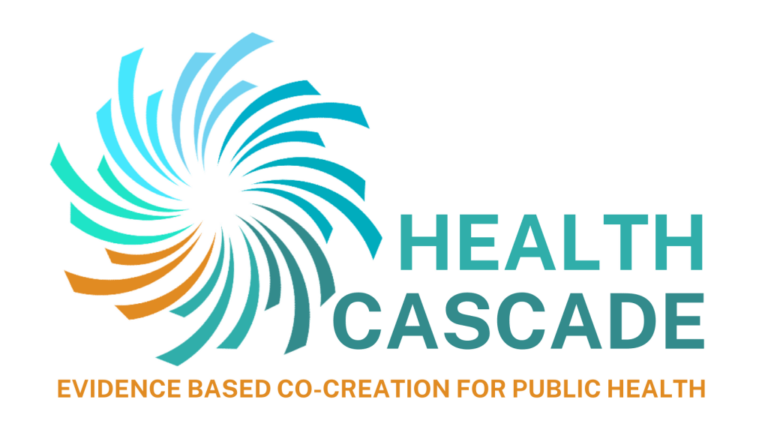 Sara Rachdan, MSc.
Kunshan Goh, MSc.
Katrina Messiha, MSc.
Dr. Teatske Altenburg
Prof. Dr. Mai Chin A Paw